9 Fashion Tips for the Practical, Hardworking Man
As a man constantly on the move, balancing a demanding job and personal life, it can be tough to maintain a practical, yet fashionable sense of style. But it's not an impossible task. It's time to reclaim your fashion confidence and take pride in your appearance, without spending a fortune or wasting valuable time. Here are nine tips to elevate your style game.
1. Dress for the Job You Want
The old saying goes, "Dress for the job you want, not the job you have." While you might be working as a mechanic, it doesn't mean you have to settle for dirty, worn-out workwear. Invest in quality, durable work clothing that not only protects you but also looks good.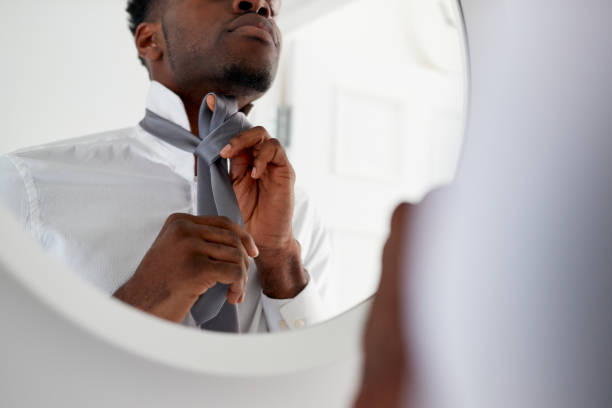 2. Functional Fitness
Fitness doesn't have to be restricted to the gym. Incorporate physical activity into your daily routine – even at work. You can stay fit and maintain a healthy lifestyle even with a busy schedule. Speaking of which, have you heard of The Half Day Diet? This novel approach to dieting might be of interest to busy blokes like us.
3. Fashionable Footwear
A solid pair of shoes can make or break an outfit. Invest in footwear that is both comfortable and stylish. Shoes should also be practical and suitable for the work you do. Look for options that offer good support and are made from durable materials.
4. Accessorize Smartly
Accessories aren't just for women. Watches, rings, and even bracelets can add a fashionable touch to any outfit. But remember, moderation is key – you don't want to overdo it.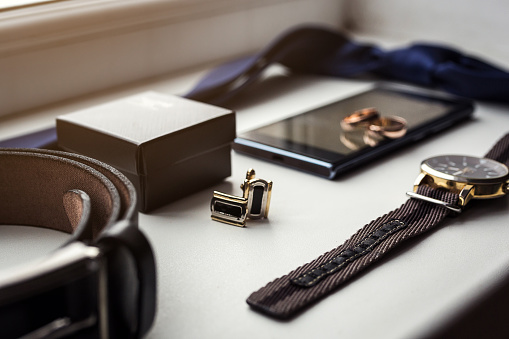 5. Grooming Matters
Just as important as your outfit is your grooming routine. Regular haircuts, facial hair maintenance, and good skincare can enhance your overall appearance. You might be interested in these unconventional beauty hacks that can be integrated into your daily routine.
6. Wear Clothes That Fit
This might seem like a no-brainer, but wearing clothes that fit you well can drastically improve your appearance. Clothes that are too baggy can make you look sloppy, while clothes that are too tight can be uncomfortable and restrictive, especially during a long work day.
7. Master the Art of Layering
Layering your clothes not only adds visual interest to your outfits, but it can also provide much-needed versatility for changing weather conditions or going from work to an evening out.
8. Keep it Simple
When it comes to men's fashion, simplicity often reigns supreme. Stick with classic cuts and colors for a timeless, practical wardrobe. This also makes mixing and matching a breeze.
9. Update Your Wardrobe Regularly
Regularly adding new items to your wardrobe keeps your style fresh. Plus, it's a good opportunity to discard or donate old clothing that you no longer wear or like. You'll be surprised how much your style can evolve over time just by making small changes. Need some help? Check out these tips for developing your personal fashion style.
With these nine tips, you can be a practical, hardworking man who also happens to be stylish. Remember, it's not about spending a lot of money or time—it's about making smart decisions that work for you and your lifestyle.
Embrace Your Personal Style
Your style should be a reflection of your personality, not just a reflection of current trends. It's essential to embrace your personal style and be confident in your clothing choices. Dress in a way that makes you feel comfortable and confident. Your style is your unique expression to the world, a visual representation of who you are. Don't be afraid to experiment and push boundaries, fashion should be fun.
Invest in Quality
Quality always trumps quantity when it comes to fashion. It's better to invest in a few high-quality pieces that will last, rather than cheap items that will wear out quickly. You may spend a little more upfront, but high-quality clothing often lasts longer, looks better, and can even be more comfortable. Look for timeless pieces that won't go out of style quickly. A high-quality, well-fitted suit, a classic pair of denim jeans, or a durable leather belt could be excellent additions to your wardrobe.
Take Care of Your Clothing
The way you care for your clothing can significantly affect its lifespan. Learn to properly wash, dry, and store your clothes. Use gentle detergents and avoid harsh chemicals that can wear out fabrics. Dry cleaning might be essential for some items, while others can be hand washed and air-dried. Store your clothes correctly to avoid wrinkles, fading, and other potential damage. Regular maintenance, like mending tears and replacing buttons, can also keep your clothes looking their best for longer.